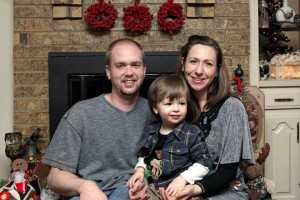 – I could watch TLC 24/7. It's my guilty pleasure. I can't get enough of their shows.- My family means the world to me. I swear I'm at my mom's house every weekend. She means the world to me.
– Marrying my husband Jeremy was one of the happiest days of my life. It was a whirlwind of a day but I can not imagine changing a thing
– I'm a sucker for music with a good beat.
– I am a huge animal lover. I worked at Petco for over 6 years
– My dog Porsche is crazy and likes to take me for walks. She is just like Marley in that movie Marley and Me.
– Fall and spring are my favorite seasons; I just love the outdoors.
– Gardening is one of my favorite past times. There is nothing more relaxing.