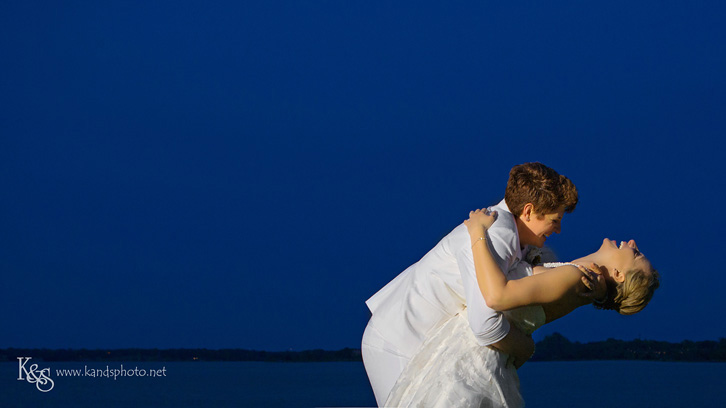 Heather and Kristy's are two people you can't help but adore when you meet them.  They are so happy, laid back and love to laugh and really care and love each other.  Their wedding ceremony at the Filter Building in Dallas was soooo gorgeous and even though it was tad windy, that didn't stop the outdoor ceremony.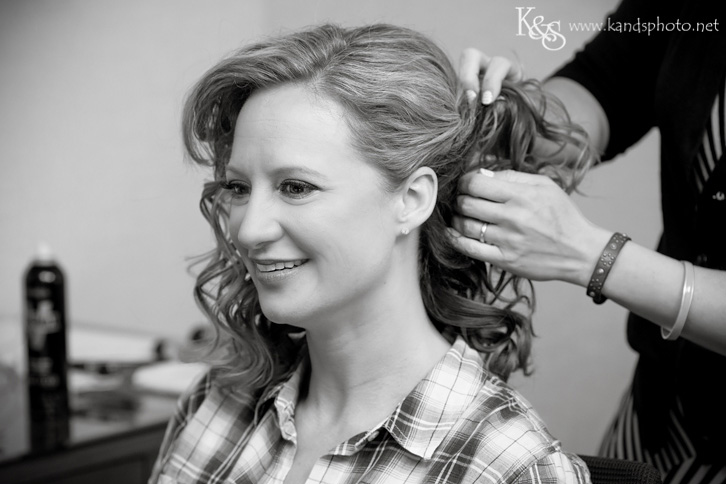 I adored Heather's tea length wedding dress but then again I love anything with a 50's flair 😉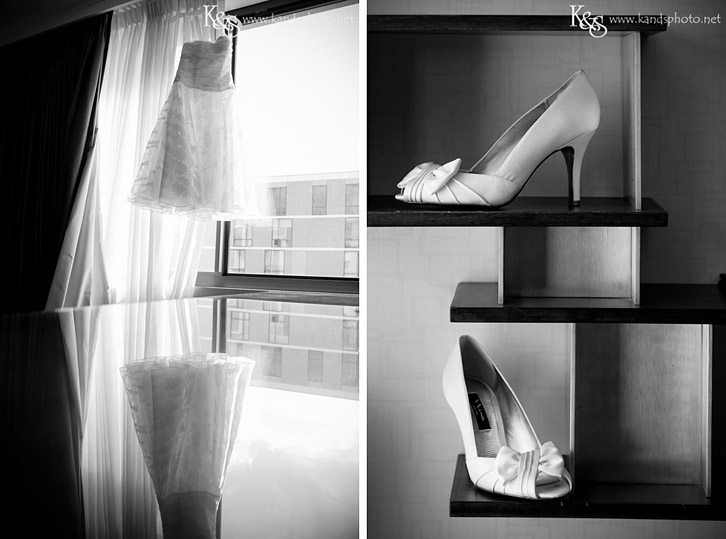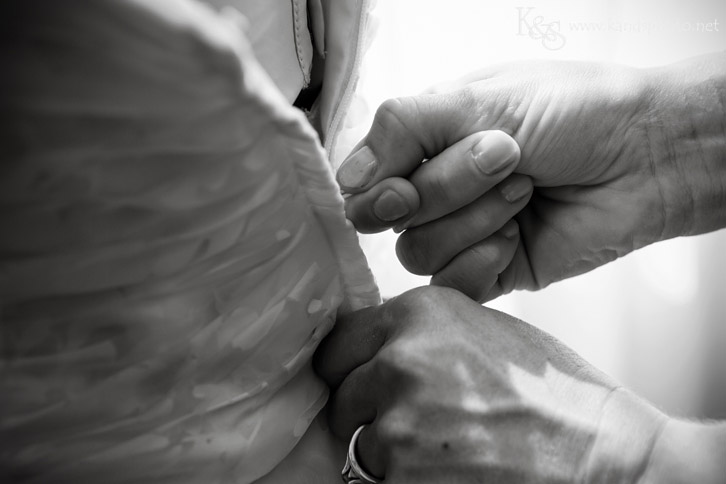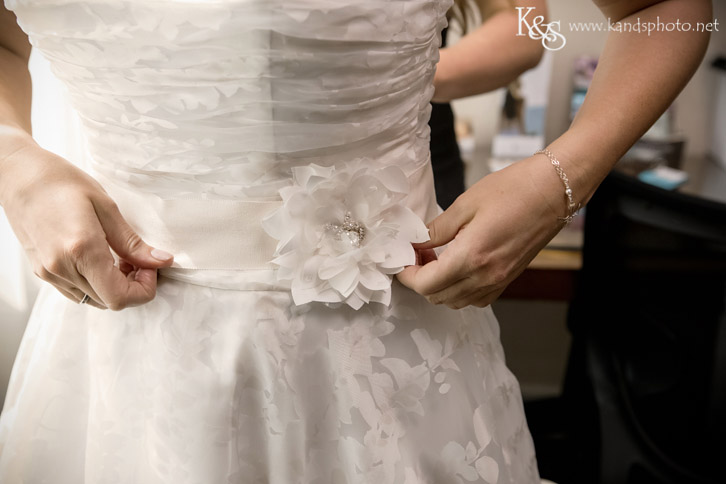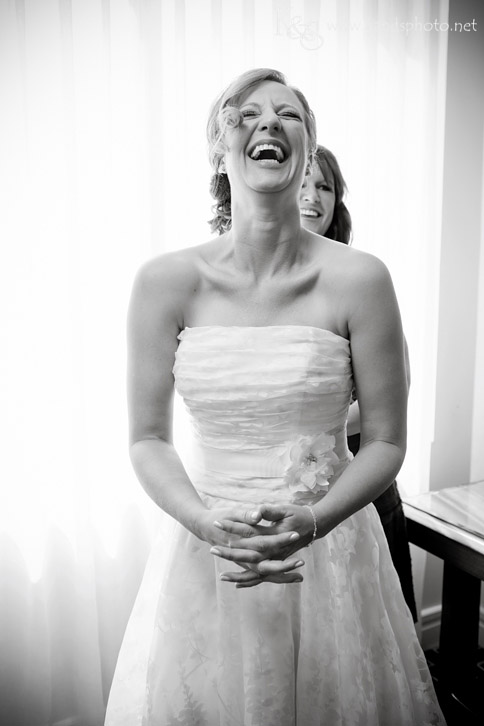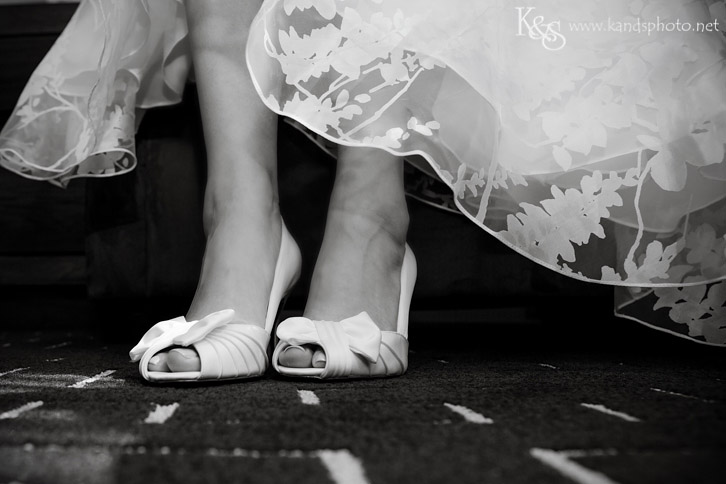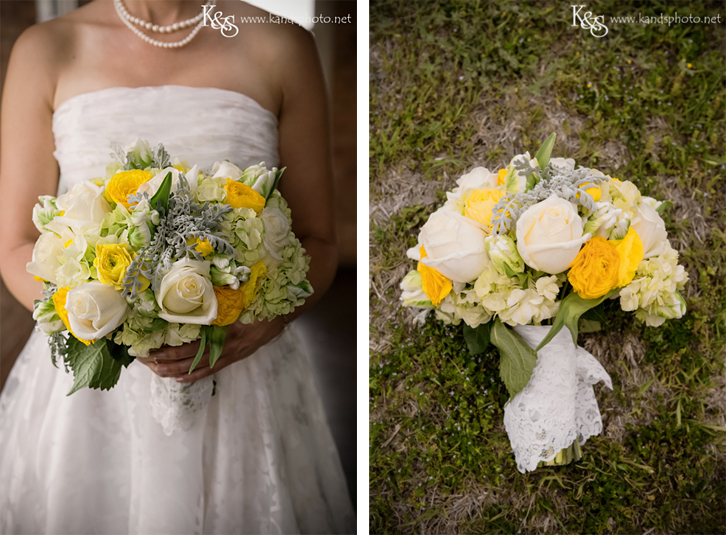 I had both brides look out the same window just so I could showcase that together hahaha.  No really though I loved the window light and how pretty and happy they both looked.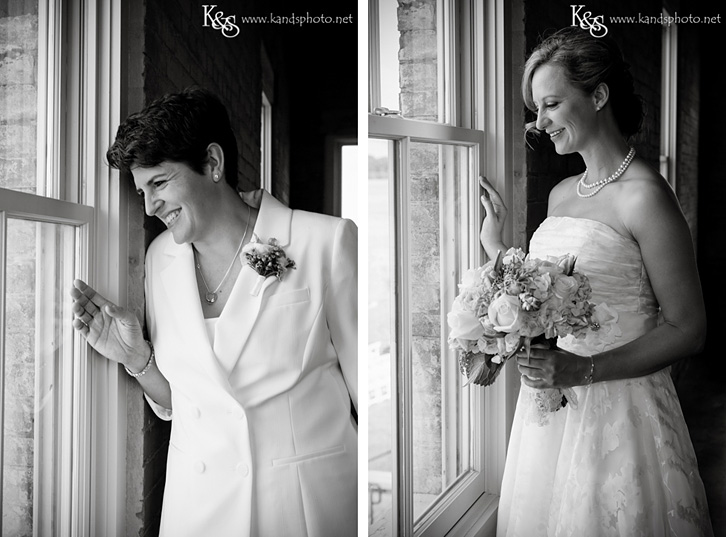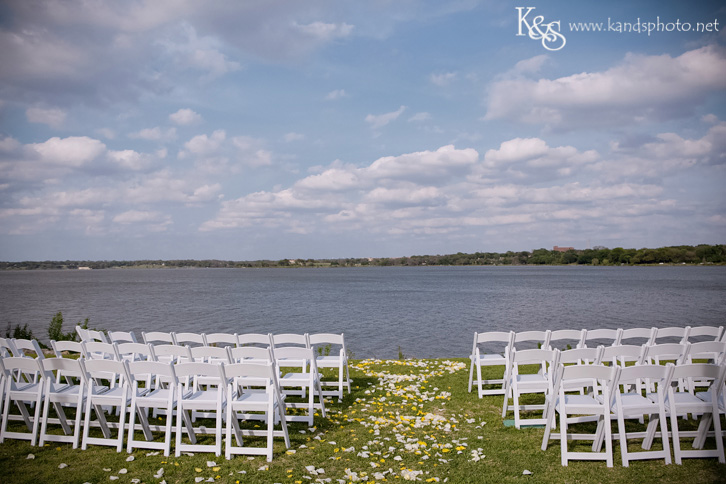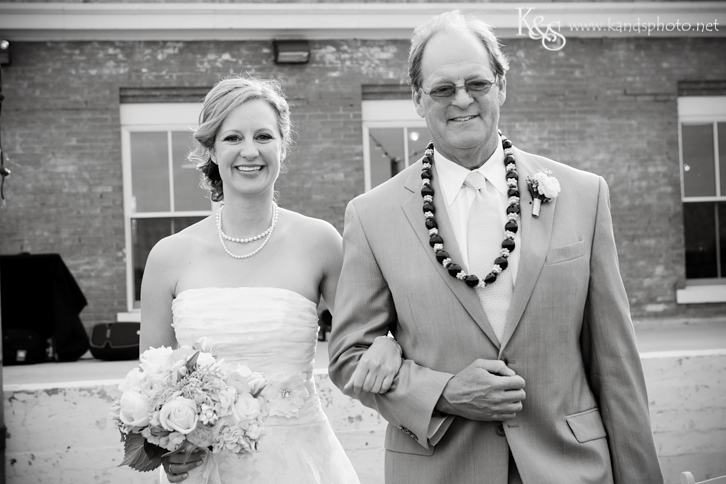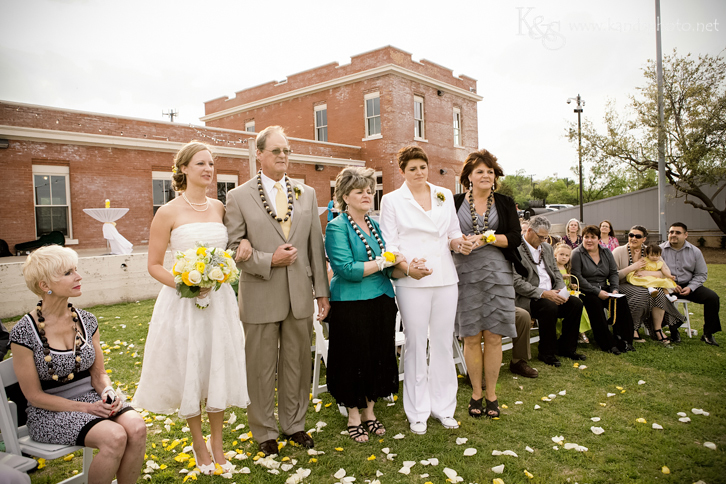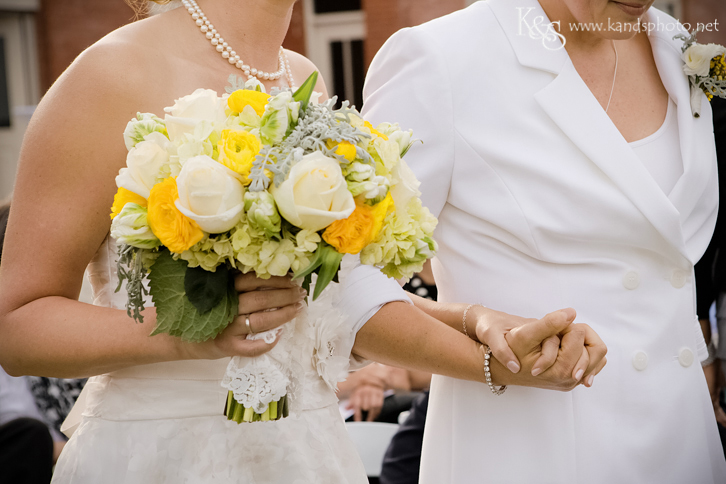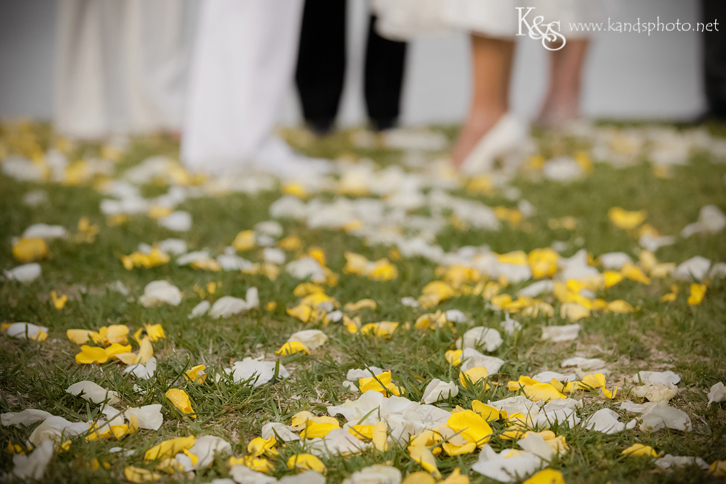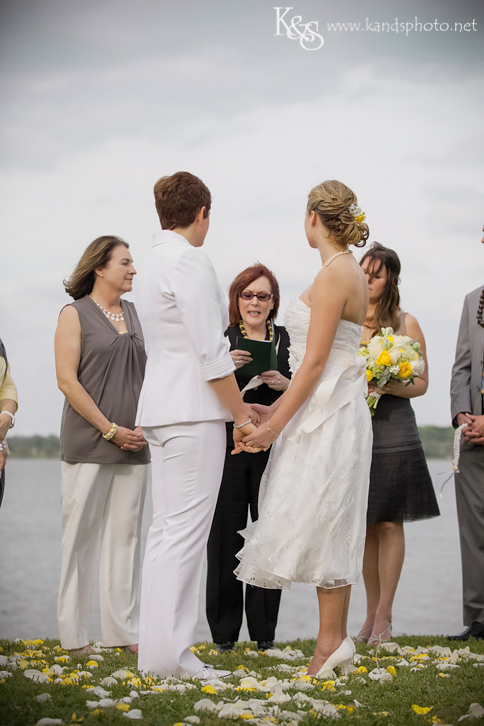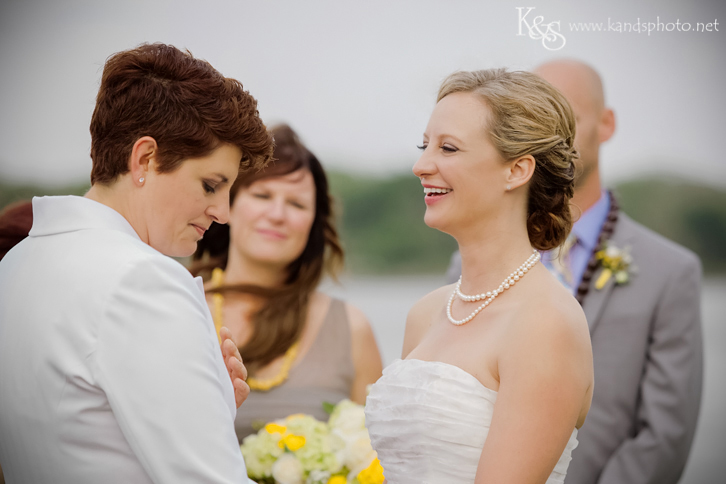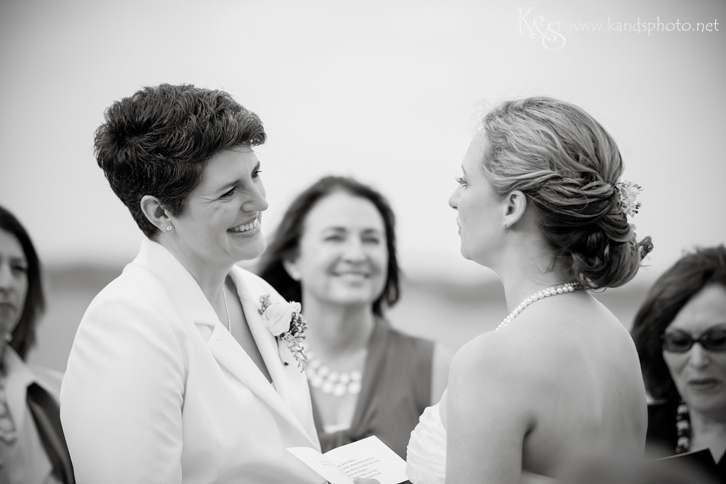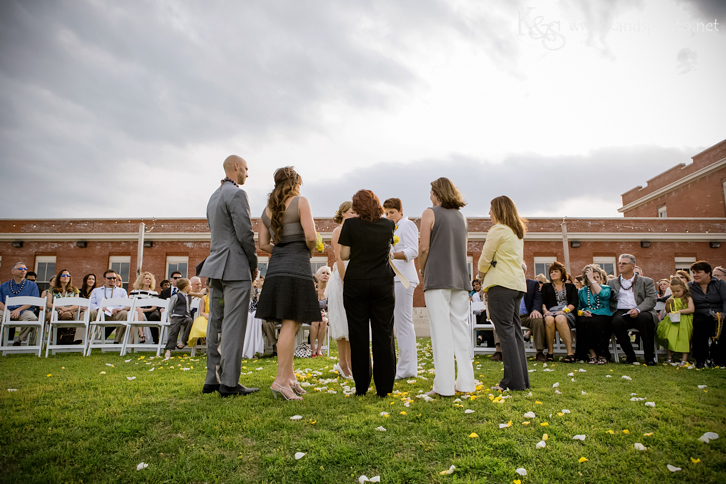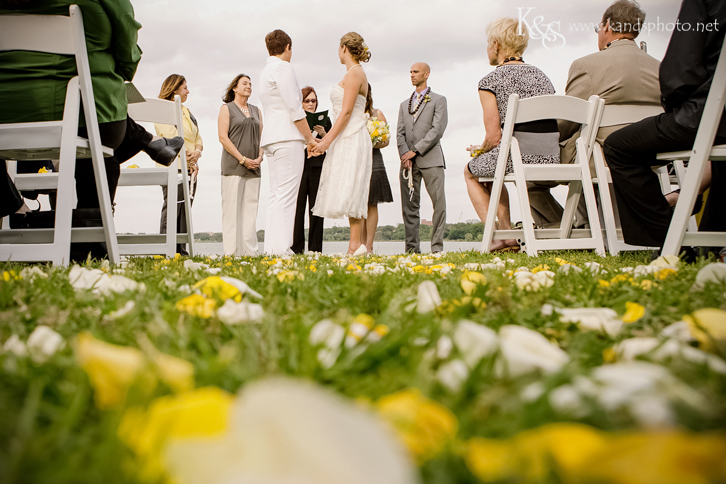 They incorporated some Hawaiian wedding traditions in their ceremony; they just recently moved back to Texas after living in Hawaii.  You can see Kristy place a lei on Heather, sooo cool to see different traditions like the lei exchange.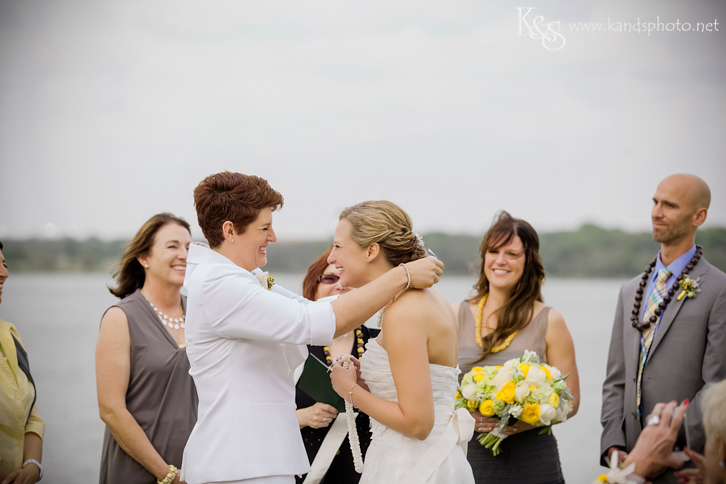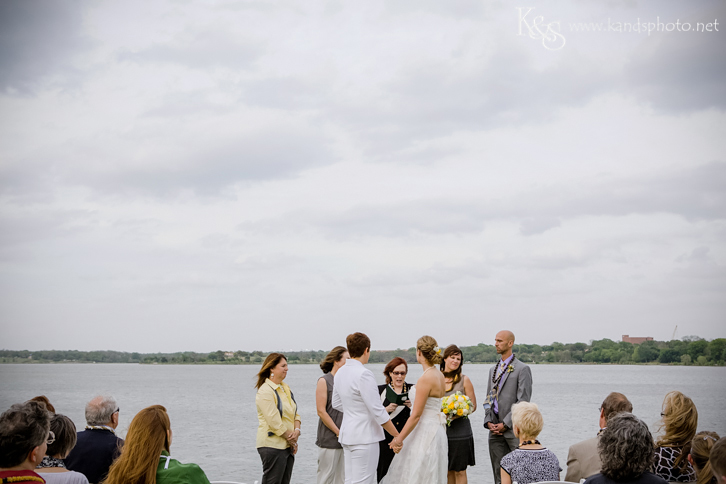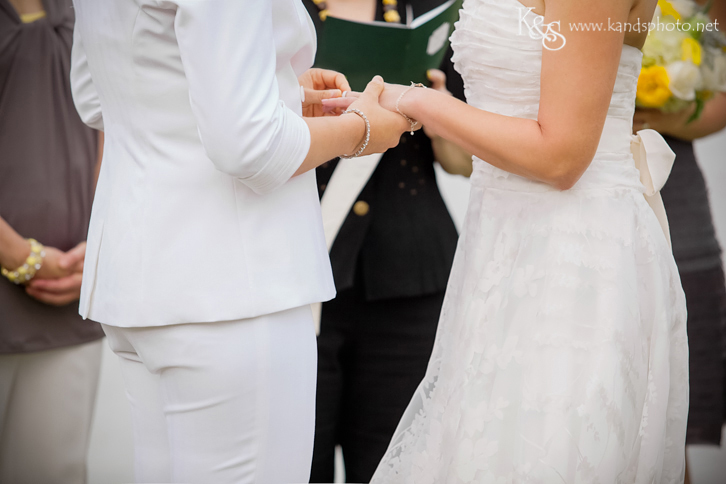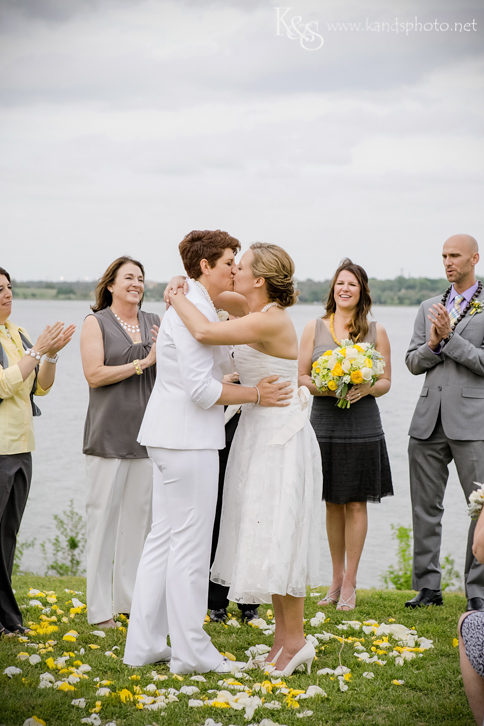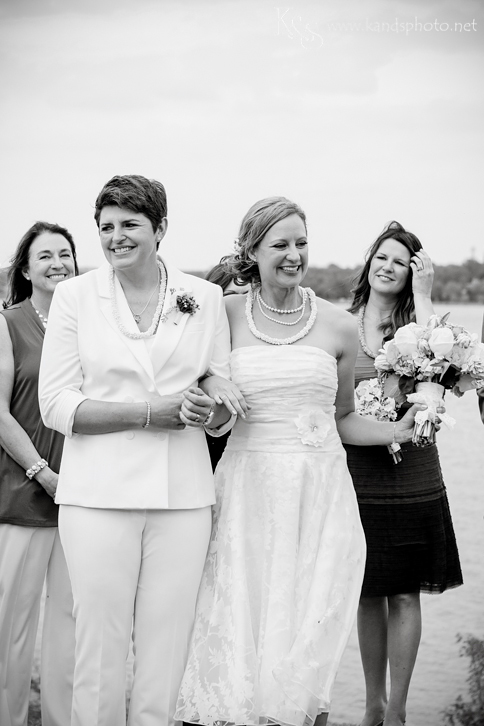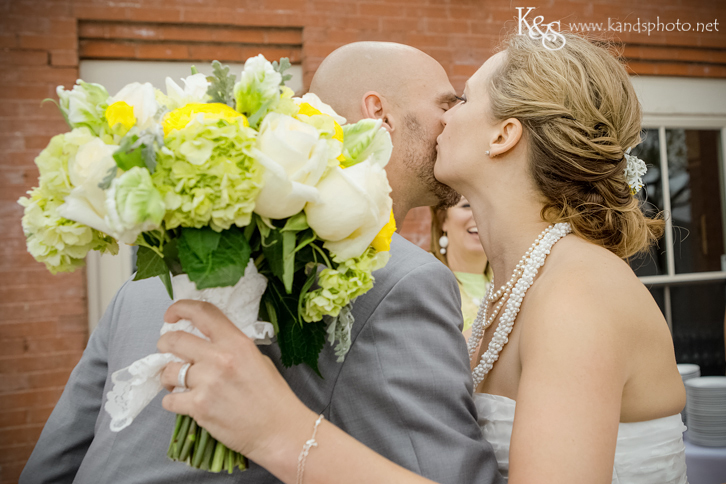 Heather was hilarious and stopped to take her shoes off after she and Kristy walked down the aisle.
After the family formals, I took Kristy and Heather off to do some fun candid portraits.  These two were so cute and couldn't stop smiling and laughing.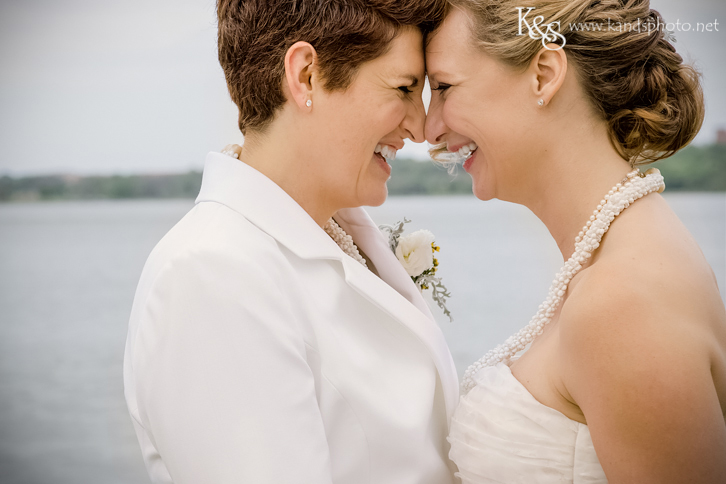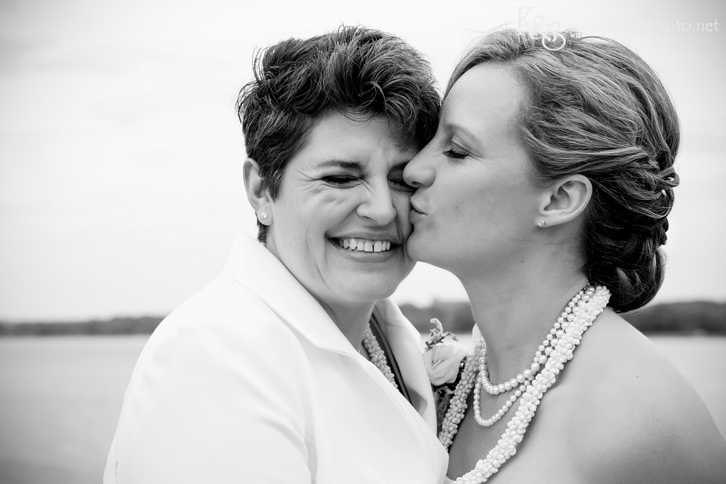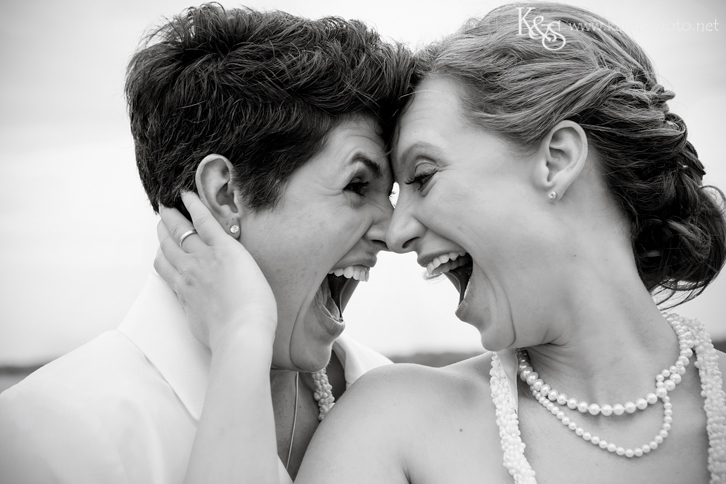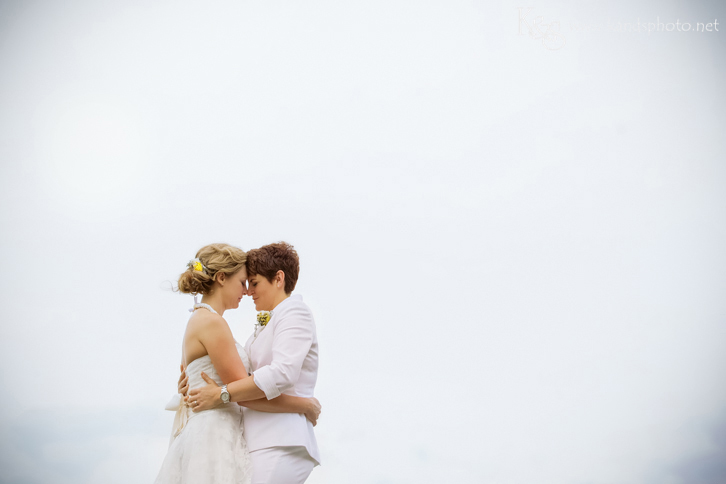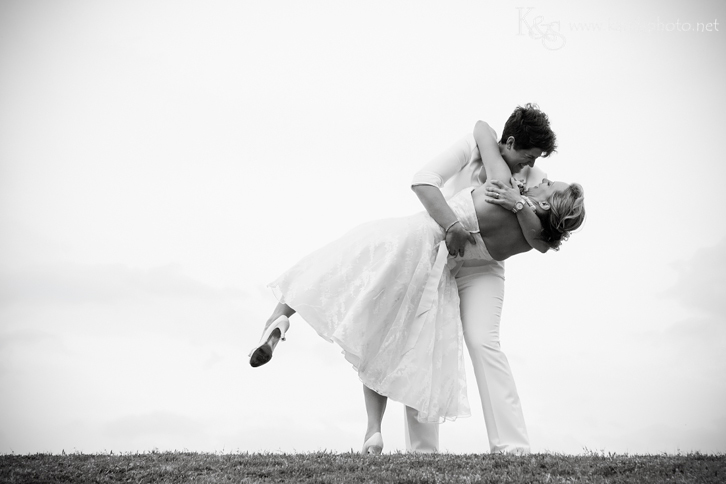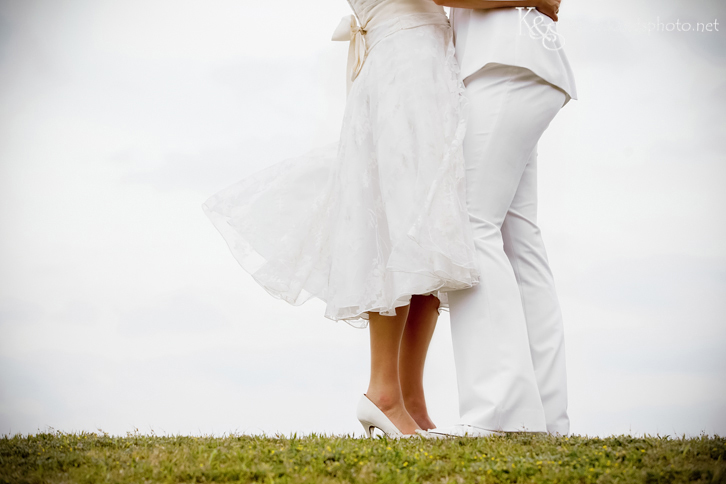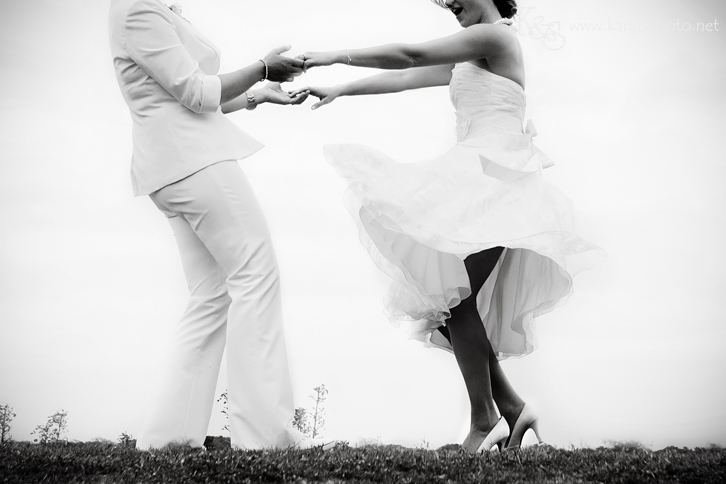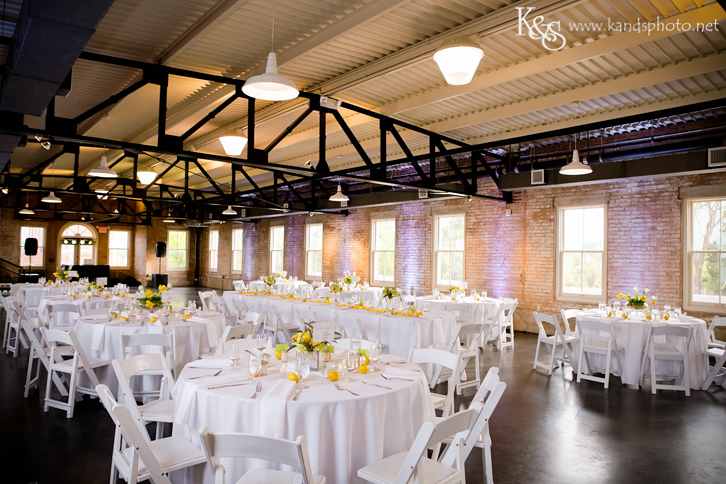 I don't get to photograph many weddings that have yellow has the main theme so it's always fun to photograph such a warm, cheery color 🙂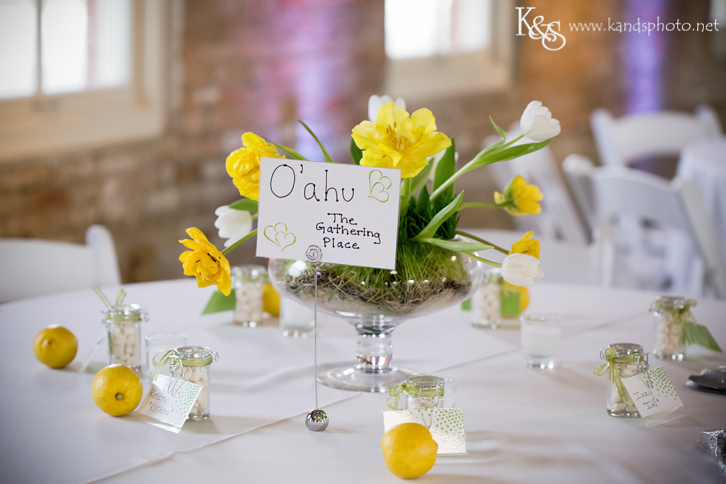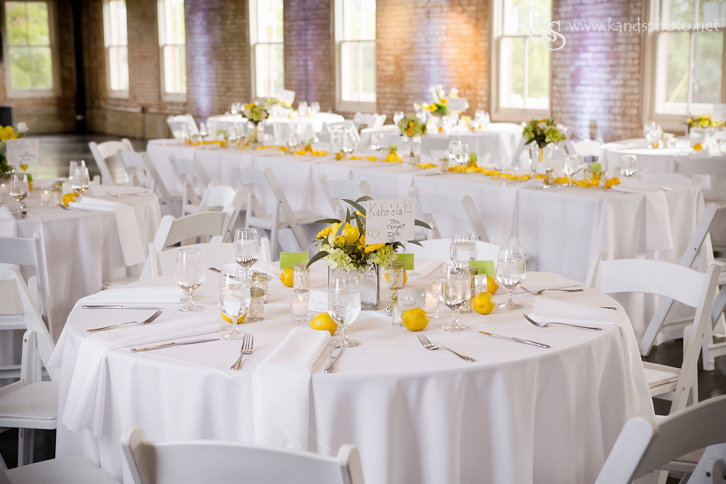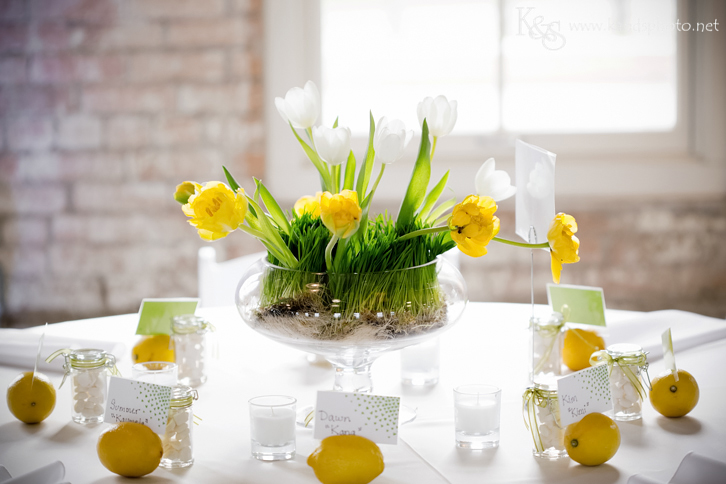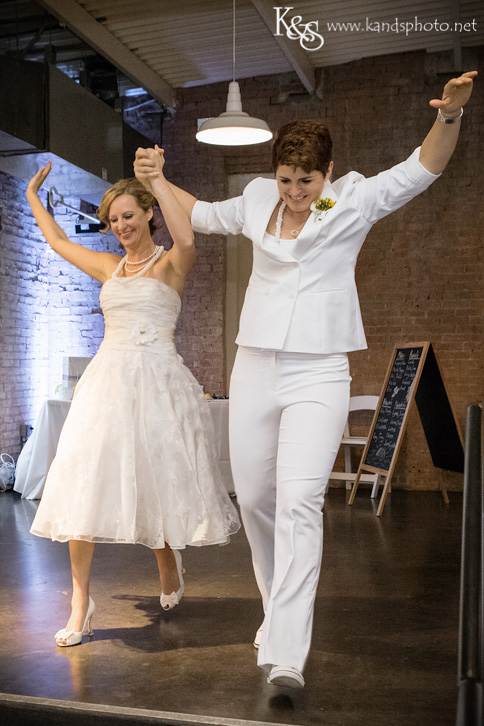 Kristy was a hoot!!!! Love her entrance move!!!!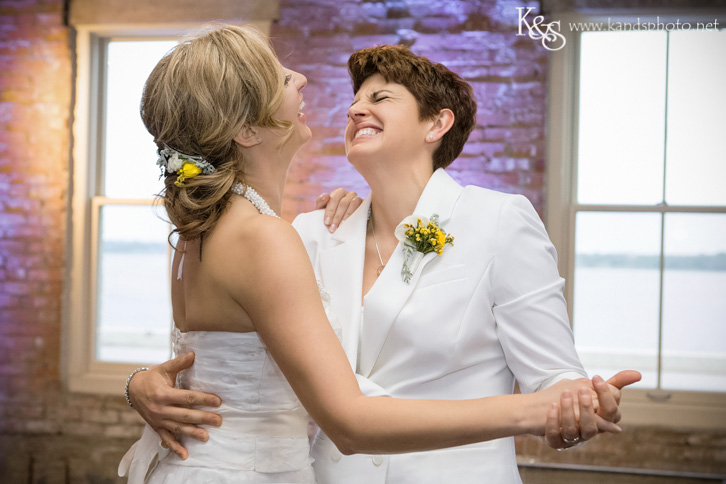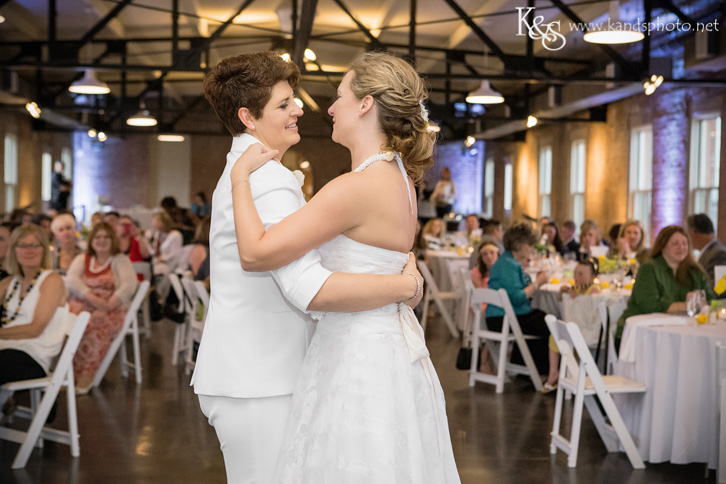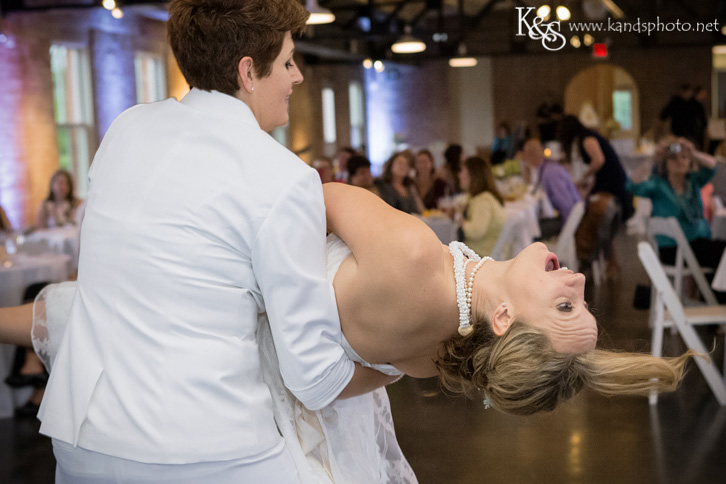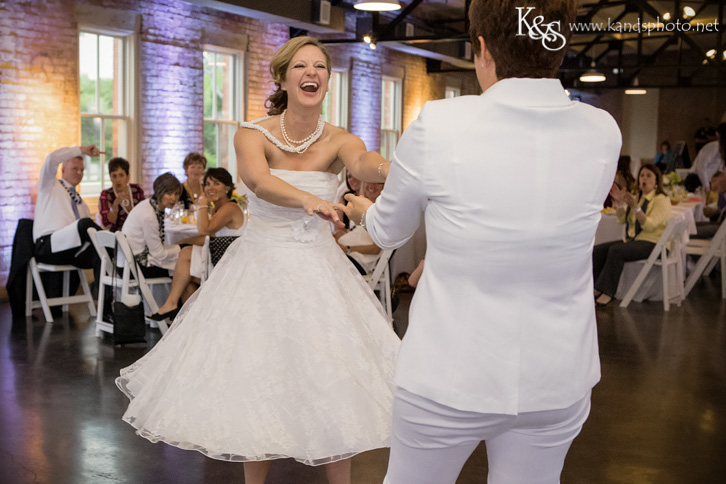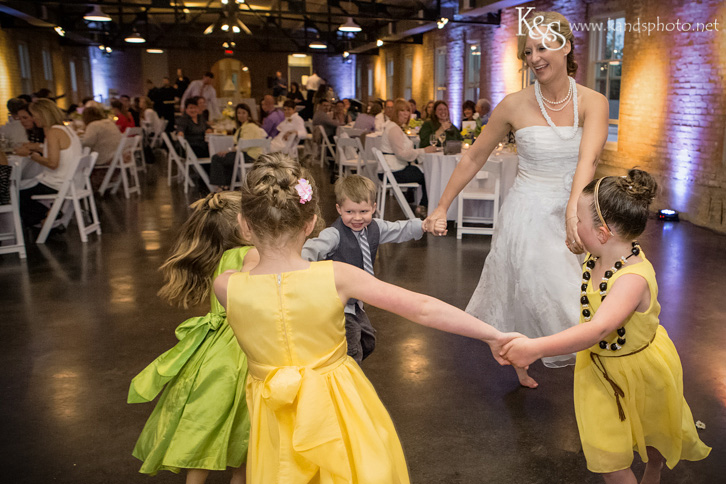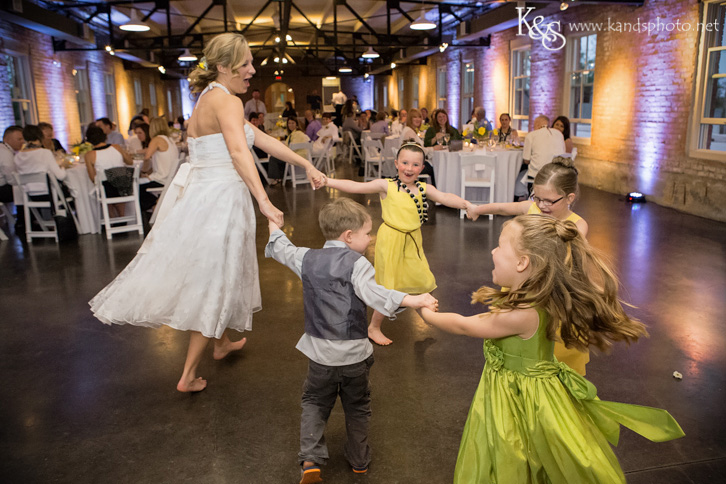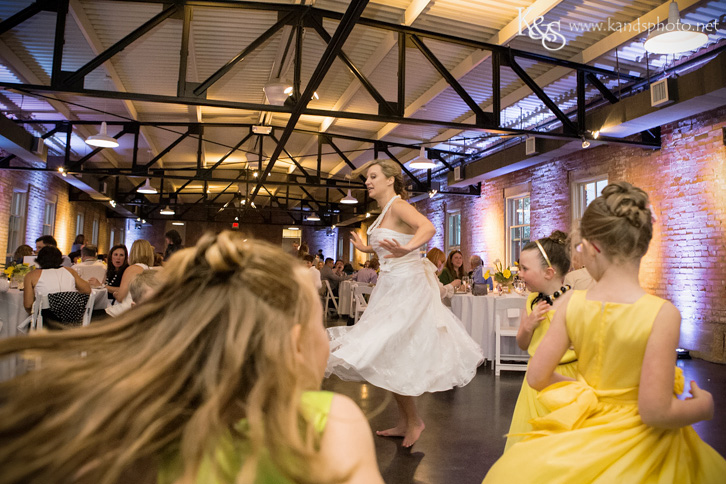 Dusk had just hit and it must have caught my eye because I looked out the windows and saw the prettiest blue sky.  So of course, I had Kristy and Heather come outside for a couple more portraits.  I just couldn't resist the prettiness!!!!!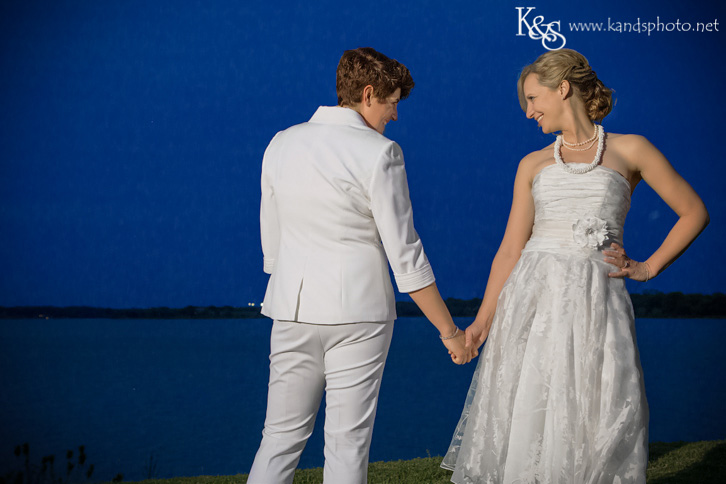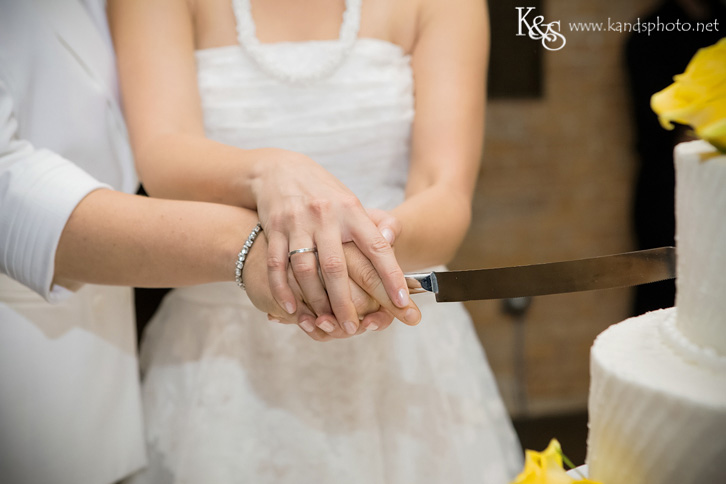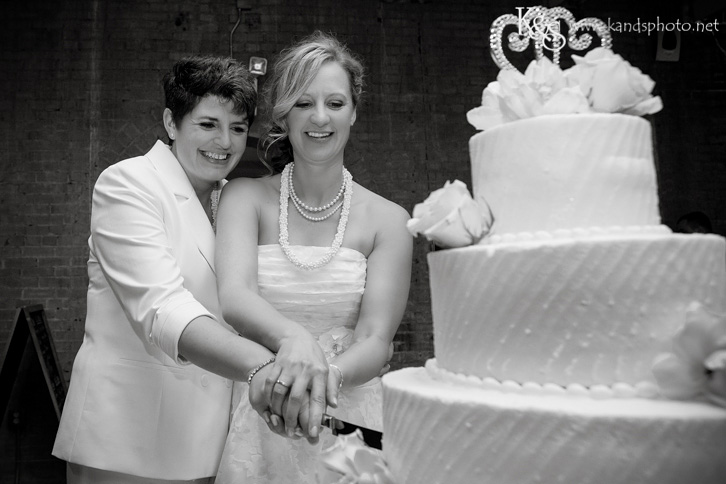 I think this is one of my favorite shots!!!! I love how Heather and Kristy are surrounded by their loved ones.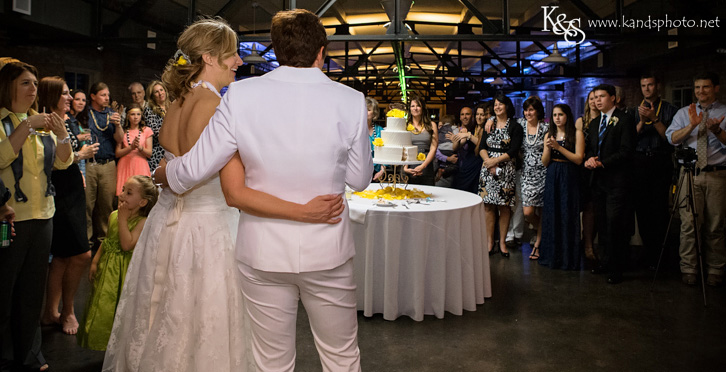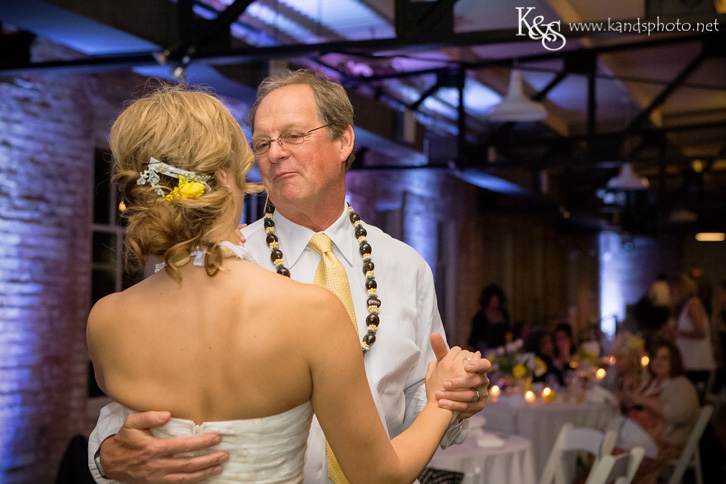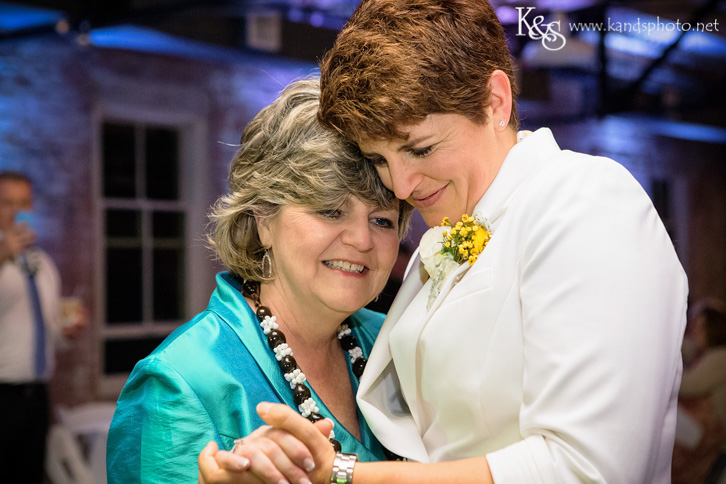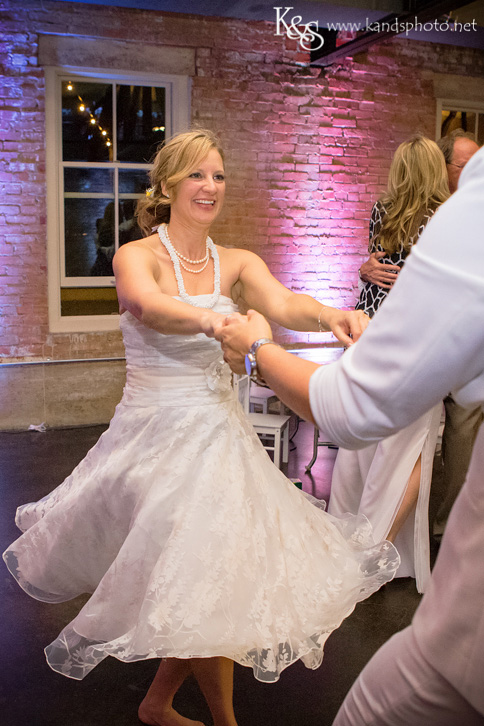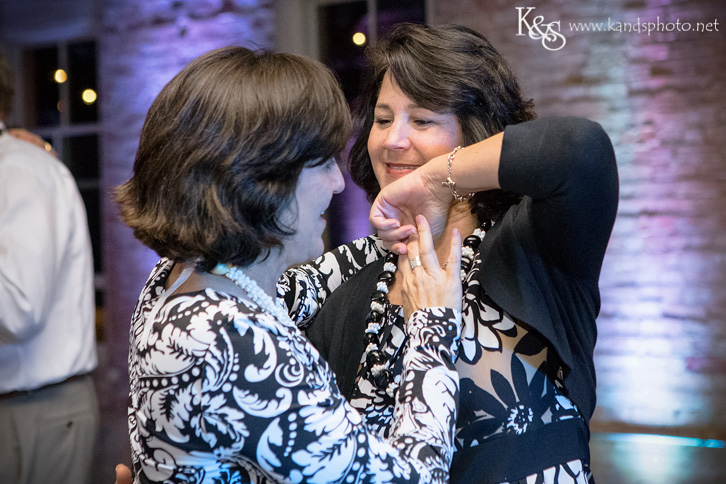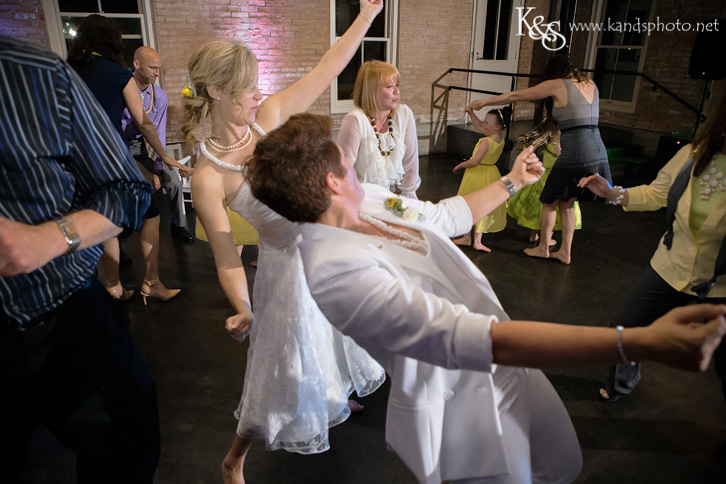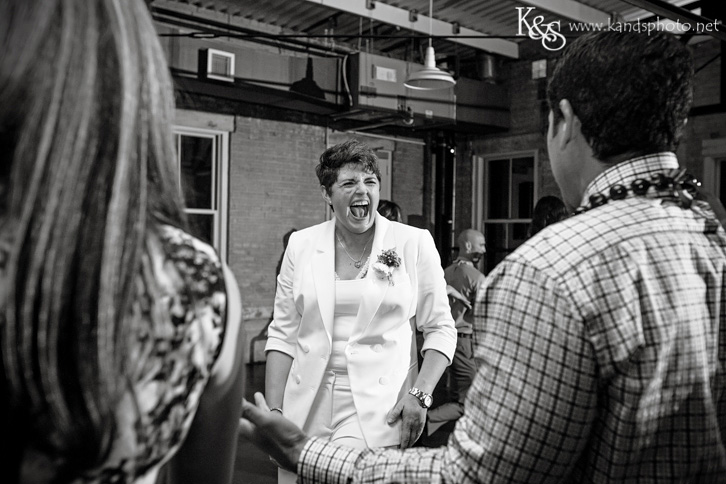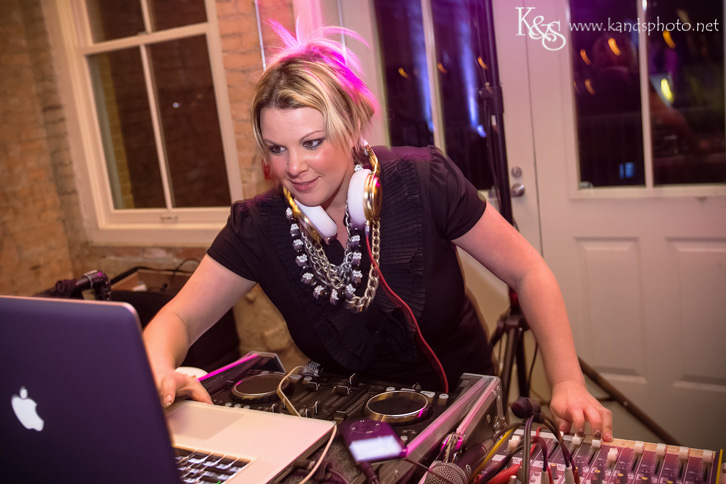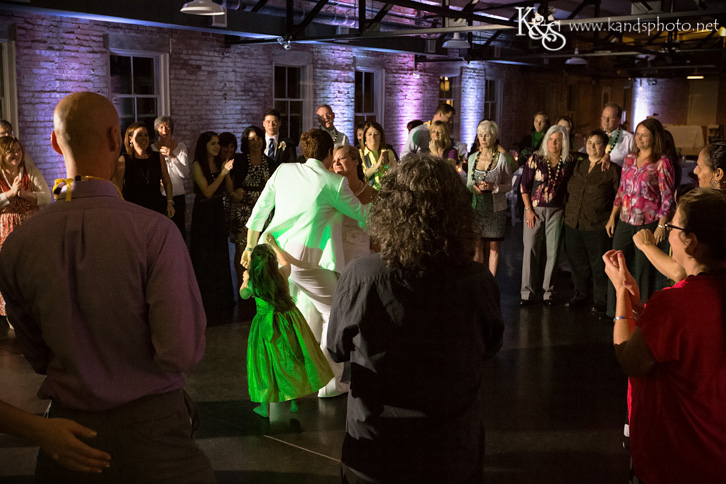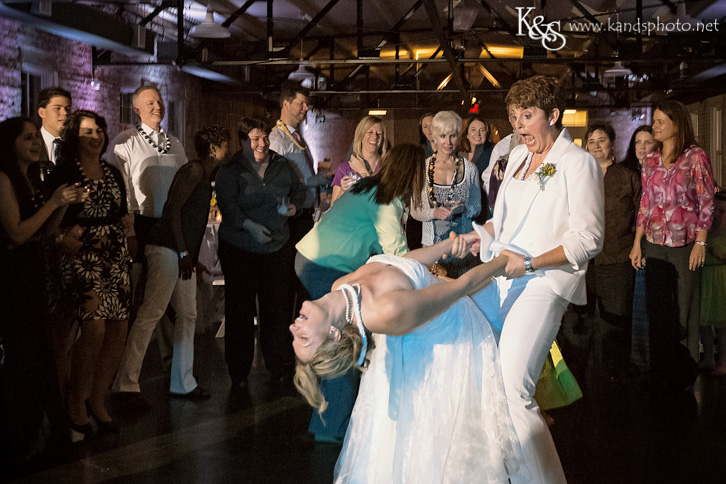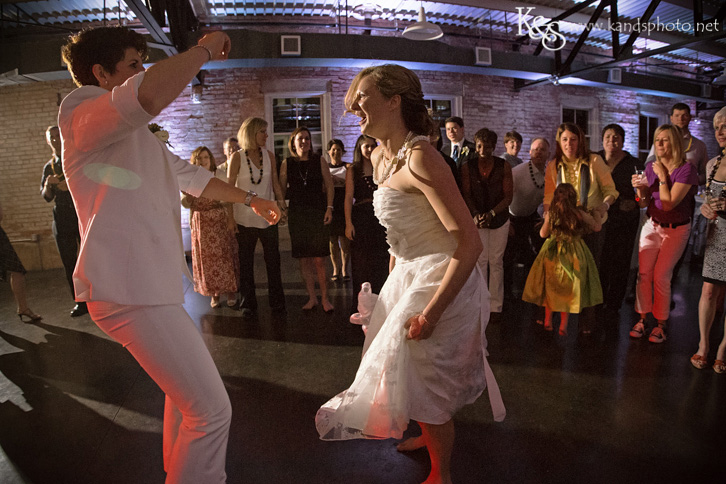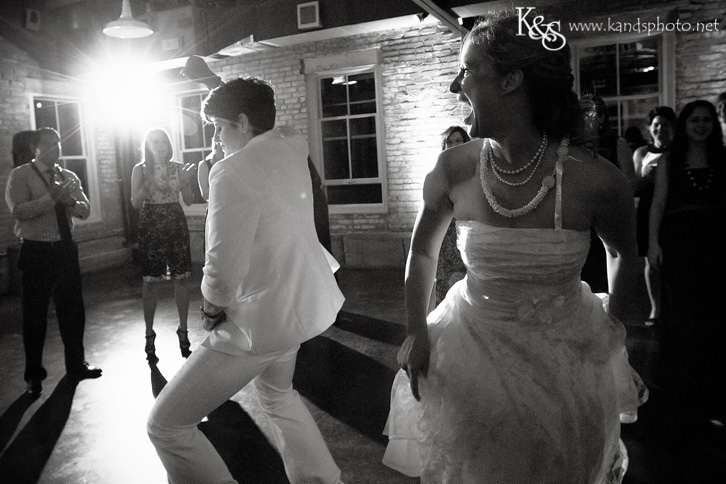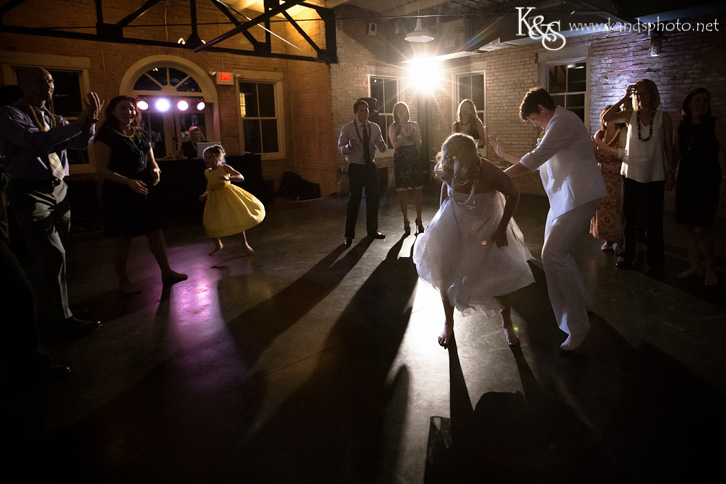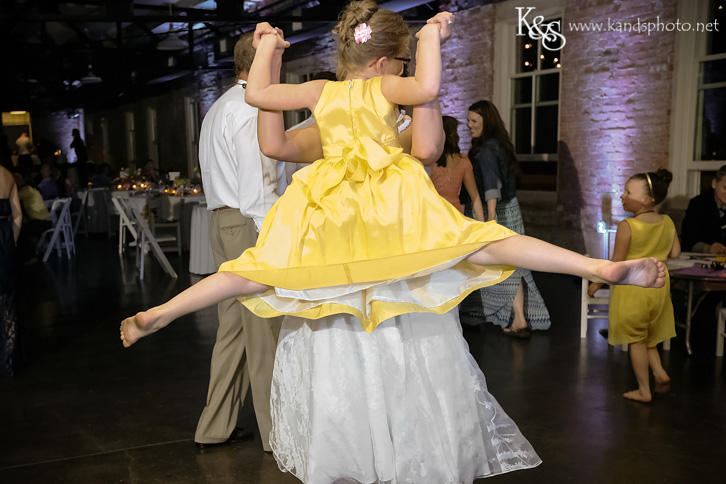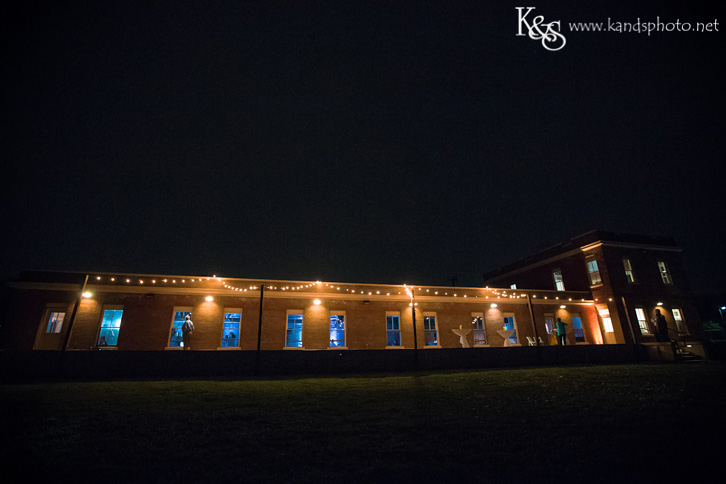 Congrats Heather and Kristy!!!!!!! I was so honored to be your wedding photographer and getting to laugh with you both!!!   Dallas Wedding Vendors that helped make Kristy and Heather's wedding day so special Venue – Filter Building Dallas Wedding Photography – K & S Photography Flowers – Bridal Blooms and Creations McKinney Make-up and Hair – Kelly with Haute Facade DJ – Kelly Hooper with Astounding Sounds Officiant – Ari with Alternative Wedding Services