I can't believe I hadn't blogged Emily's bridal session yet. We had so much fun taking her bridals around Chapel Ana Villa, north of Dallas. She has such a great spirit about her and she just warms her heart talking to her. She is so fun and bubbly. I LOVED her wedding dress!!!! It was gorgeous with all the lace and it has sleeves, swoon!!! I actually used all natural light for most of her bridals. They have very large windows and it allowed such beautiful light to flow in. We were also able to take some outside, the storm that was schedule to roll in, stalled a little bit. So lucky!!
I just love this image!!! The light coming from the window was stunning. It's also fun to use leading lines, like the ones the staircase create.
So much fun with reflections.
Really love being able to capture natural light in portraits in different ways. This one has to be one of my favorites from the session. I really wanted her to look like she was at a villa in Tuscany. I mean who wouldn't want to be in Italy, or look like they are.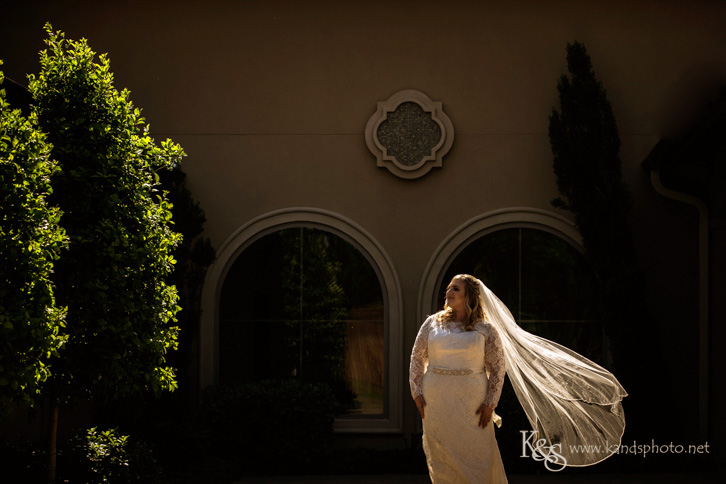 If you haven't seen Emily and Brandon's wedding photos, you can see them here