Where do I even begin to say how so fantastic Dusti and Sherry are??? I just adore them and they are both amazing women and so lucky to have found one another. Their wedding was held at the Grand Hotel in McKinney and is extra special because it is the first same sex wedding held there. I really couldn't have been more honored to have been the one to photograph it. There were so many wonderful stories and moments that were made that day and here are just a handful of them.
Sherry was showing her wedding dress to her mom. It was such priceless memory because Sherry's mom had not seen her daughter's wedding dress. I also loved that Dusti was getting her hair and makeup done when the moment occurred.
It's so fun with little ones are involved in weddings and they can make for some great stories. The little flower girl was not a fan of getting her tights put on but once she was in her little dress, she was dancing around with joy.
I just adore this photo below of the flower girl. She stopped in the middle of the aisle and was able to capture this image.
You know your wedding reception is going to be a blast when Andy Austin is your DJ, and he is this excited for your wedding.
A few of Dusti and Sherry's family and friends stood up to toast the newlyweds and this one stole the show. She stood up and belted out "At Last". I'm not going to lie here, it stopped me dead in my tracks and I shed a few tears. It was such a powerful moment!!!
The dance floor was packed and everyone was getting their groove on.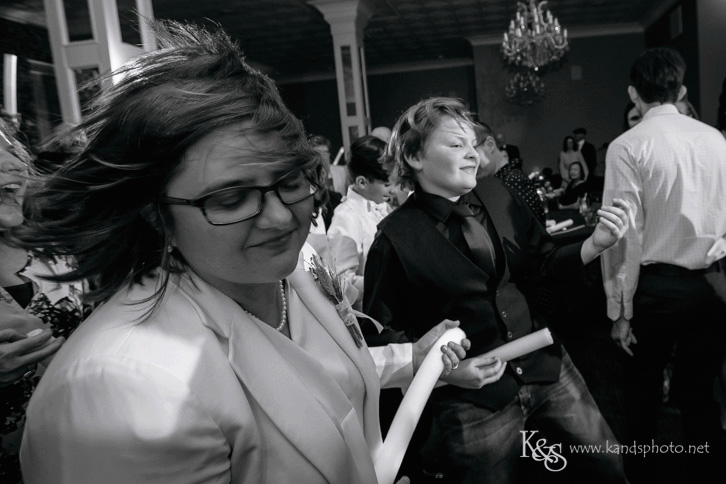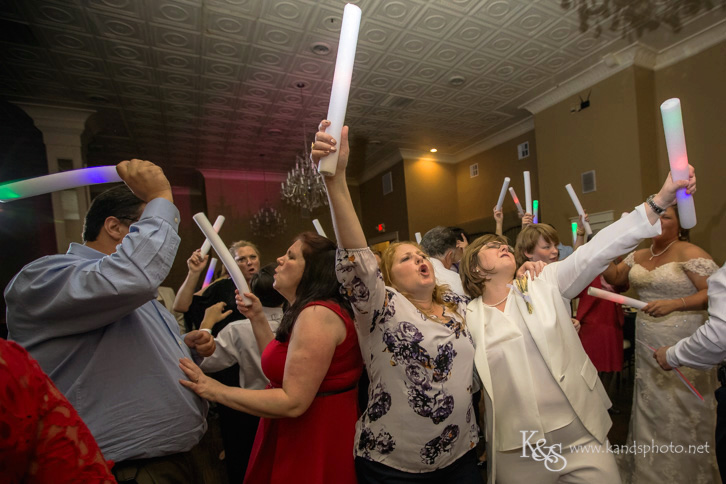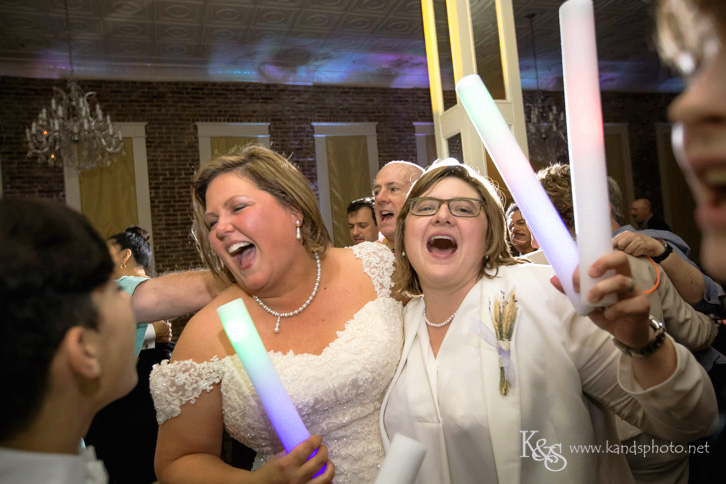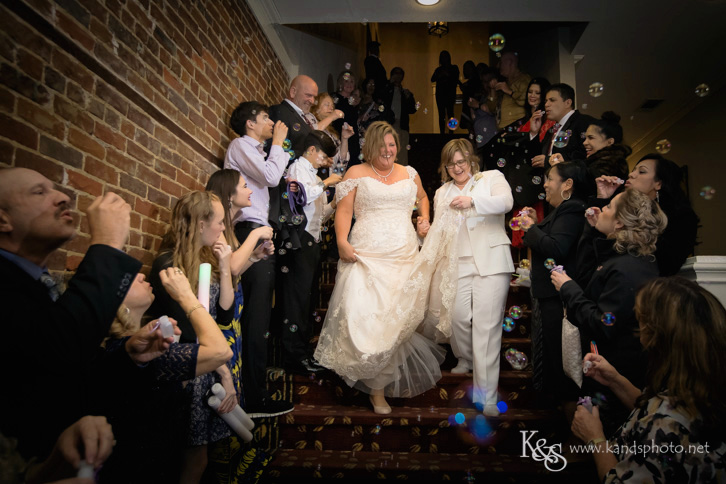 Congrats to Dusti and Sherry!!!!! It was such an honor to capture these memories for you both!!